Smola 150G Mini Coffee Roaster Hot Air Bluetooth Curve Sample Roaster
Details
Product Data
Reviews
FAQs
SPARE PARTS
Basic Info.
Operation
By Mechanical Panel
Heat Treatment
Thermal Convection
Temperature Control
Available
Silverskin
Auto-collection
Heat Source
Electric Heating
Material
Metal + Borosilicate Glass
Machine Size
L270 X W165 X H460 (mm)
Package Size
L480 X W450 X H280 (mm)
Gross Weight
8Kg (Carton Box with inner Sponge)
Volume Weight
13Kg (for express)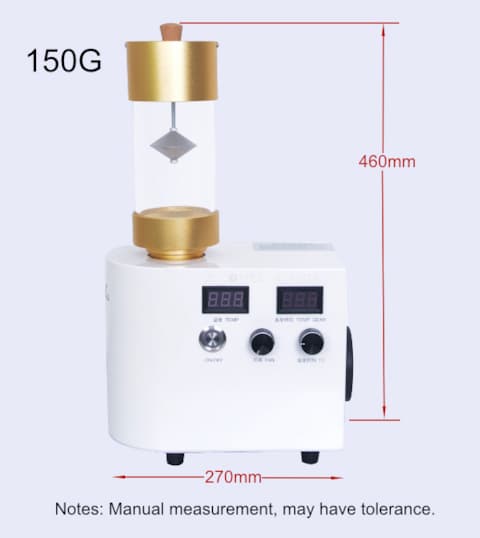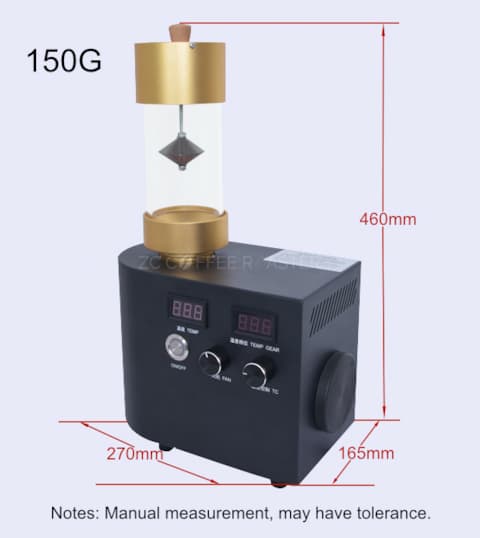 Features
Metal Spoiler
Build-in metal spoiler gadget inside roasting chamber.
This design can effectively interrupt airflow and disturbing coffee beans, cause beans evenly wrapped by hot air and uniform heat treatment.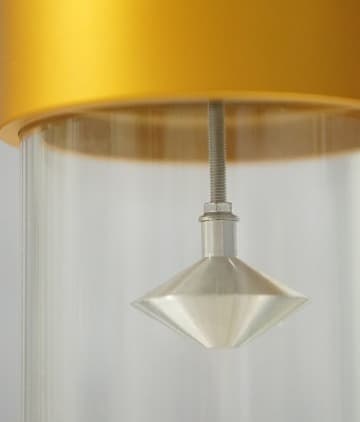 Silverkin Box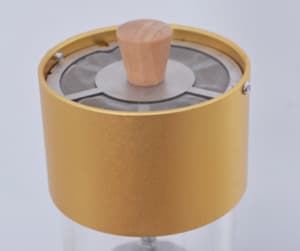 Anodized aluminum alloy parts, eye catching golden surface, durable and popular.
Chaff Collection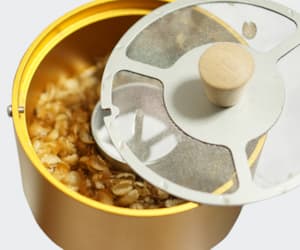 Automatic collecting silverskin, chaff from roasted bean, easy maintenance and clean.
Transparent Glass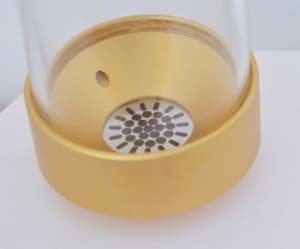 High temperature Transparent borosilicate glass, allow you clearly see the bean color changes and roasting process.
Preserved Hole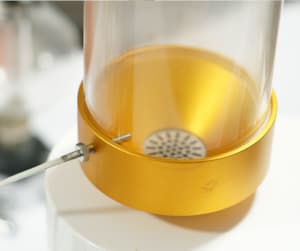 Future-proof, pre-reserved hole for bean temperature sensor probe.
Air Outlet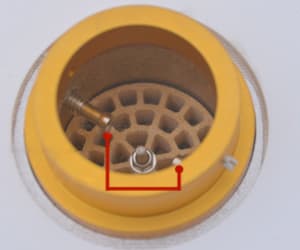 The air outlet adopts an easy lock-on/lock-off design, place the bean chamber then rotate to stuck.
Coffee Roaster Mechanical Control Panel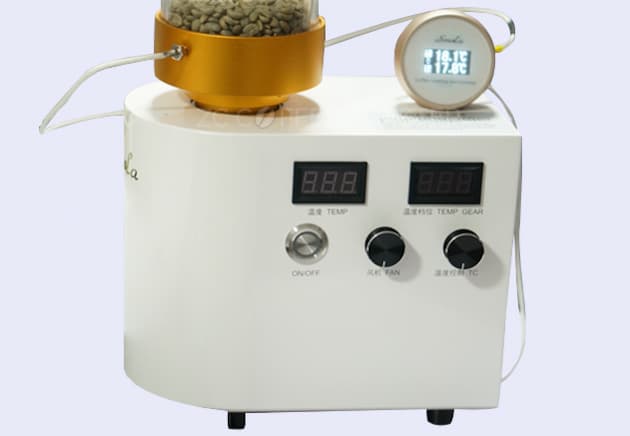 Batch 150G capacity, temp. display and temp. gear display, temperature and air fan adjustable.
Filter Access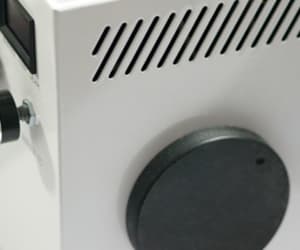 HEPA filter replacing access, just rotate counterclockwise to get it off.
HEPA Filtration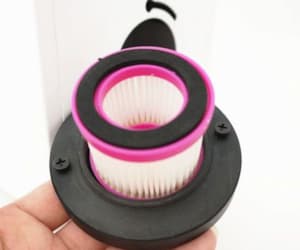 The HEPA filter can effecively reduce the machine noise, purify the the dirty air, smoke dust etc., 99% filtration efficiency.
Curve Recorder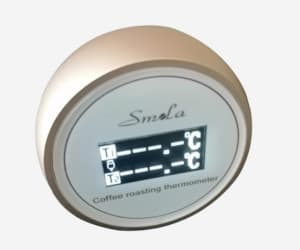 Extendable thermometer (optional) for measuring BT & ET, USB or Bluetooth.
Artisan Curve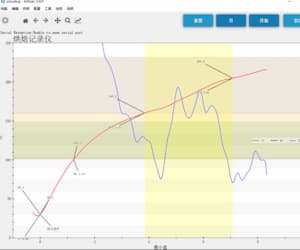 Connect to Artisan with curve recorder by usb cable /bluetooth,real-time curve displaying.
Packing Details
Carton Box
Solid
Inner sponge
Safe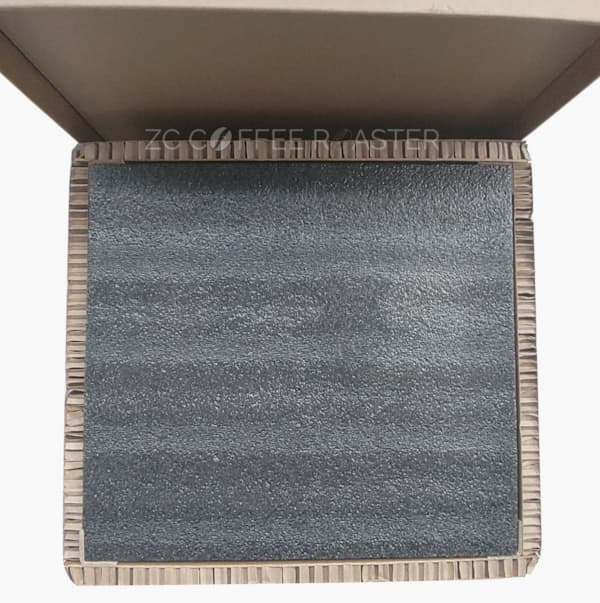 Double-layer Protection
Compact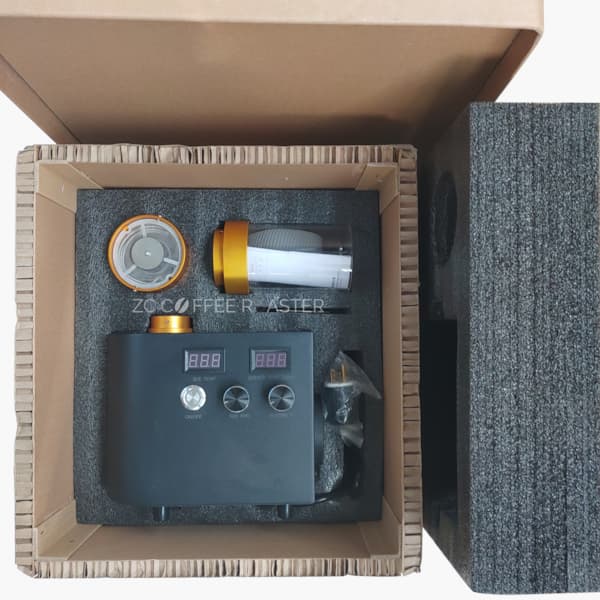 Interior
Responsilble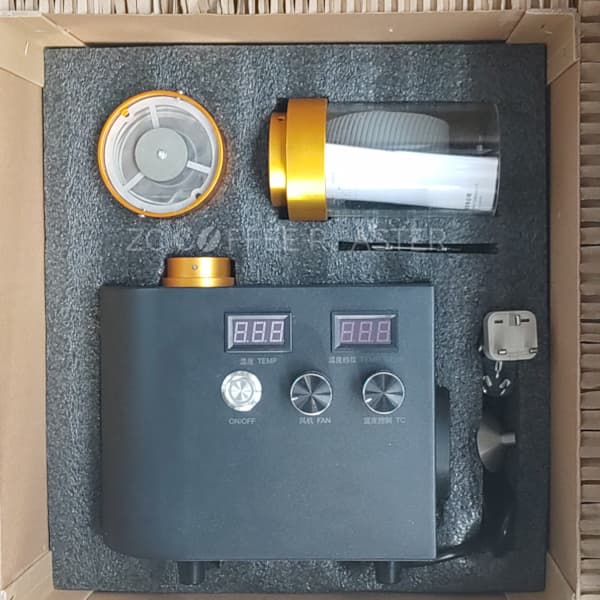 Smola 150G Mini Coffee Roaster Hot Air Bluetooth Curve Sample Roaster
Additional information
| | |
| --- | --- |
| Weight | 8 kg |
| Dimensions | 48 × 45 × 28 cm |
| Brand | SMOLA COFFEE ROASTER |
| Heat Source | Electric |
| Color | White, Black |
There are no reviews yet.