Coffee Shop Roasters
"Home and Commercial Coffee Bean Roaster Machine collections"
New Arrivals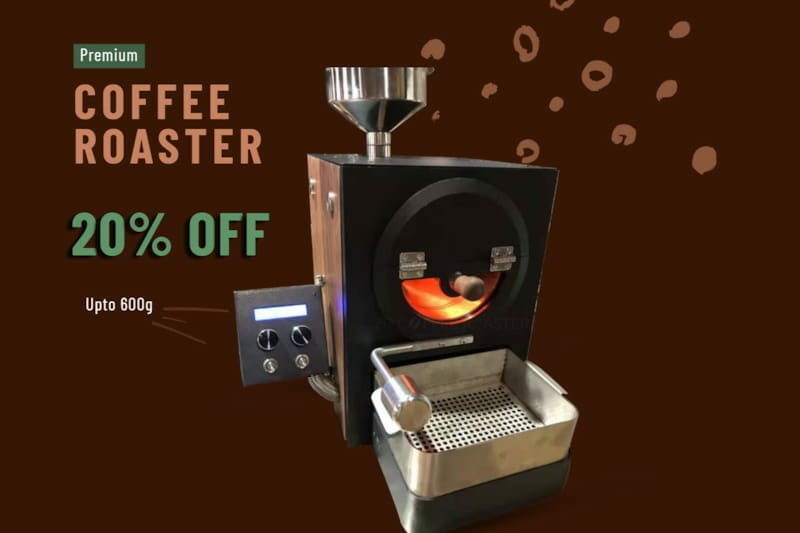 NEW Arrivals
Infrared Heating Technology
The Smola AM-600 is a small batch coffee roaster that has a lot of great features. It has carbon fiber infrared electric heater, stainless steel drum with adjustable drum speed, power saving and the dual air dampers allowsing for greater control over the roasting process , it's ease of use and available to connect Artisan software for roasting analysis. This coffee roaster is perfect for those who want to roast their own coffee at home kitchen or in a small cafe. It's easy to setup and maintenance and has a small footprint so it won't take up a lot of space on your countertop.
VIEW COLLECTIONS
NEW Arrivals
Snipper M2 Pro+ Artisan Roasting
The Sniper M2 Pro+ is a professional premium quality coffee roaster with a small size. It features carbo fiber electric heating system and optimized drum design (very low power consumption), bluetooth connectivity, and allow you control roasting from Artisan software and compatible with WindowsOS or MacOS. It also has independent cooling box, automatic chaff collection, manual and auto mode options, and PID smart roasting control that provides even and consistent roasting. The roaster is compact and easy to use, and can be placed on any cafe countertop, kitchen or home tabletop, giving you a wonderful roasting experience every time.
VIEW COLLECTIONS